Next scheduled EuNet MERYC conference will take place in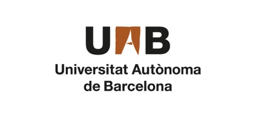 The section of Music Didactics, from the Department of Teaching Musical, Artistic and Corporal Expression in collaboration with the MERYC Conference invite researchers, educators and community members to present their work on music pedagogy aiming at young children (age 0-8). In the center of the conferences focus will be the topic:
Making music as we grow up: Current practices in early childhood music education
MDW University of Music and Performing Arts Vienna
22. - 26. February 2022
(postponed by one year because of Covid-19)
MERYC Online Event 2021
Friday 26. February, 13:00-16:00 EST
The Digital Environment and Early Childhood Music Education -Impossibilities or opportunities?
The event will be on Zoom
More information on the MERYC EuNet facebook page
Upcoming MERYC EuNet Events
2021 MERYC Online Event: The Digital Environment and Early Childhood Music Education -Impossibilities or opportunities?2022 MERYC On-Site in Vienna: Childhood and Music Making: Exploring - Communicating - Improvising
Previous EuNet MERYC conferences
2019 EuNet MERYC Ghent University, BE
2017 EuNet MERYC Cambridge, UK
2015 EuNet MERYC Tallin University, Estonia
2013 EuNet MERYC, The Hague University of Applied Sciences
2011 EuNet MERYC, Helsinki Metropolia University of Applied Sciences
2009 EuNet MERYC, Bologna Alma Mater Studiorum University
2007 EuNet MERYC, University of Cyprus
2003 EuNet MERYC, Danish University of Copenhagen